What is LTL Freight and How does it Work
What is LTL Freight and How does it Work
For most applications, shipping an item point-to-point doesn't require an entire truckload, container, or railcar so moving your cargo this way is unsatisfactory and not at all cost efficient. The meaningful alternative is to have your package consolidated with other moves for shipment to a common final destination.
Defining LTL Shipping
In looking at this topic, we need to get some definitions squared away. For instance, the terms LTL and LCL are similar, meaning Less Than Truckload (LTL) and Less Than Container Load (LCL) very similar terms with subtle differences.
Truck loads are restricted to movement over the road pulled by a tractor truck. It takes special handling to move a truckload via any other form of transport. International Organization for Standardization (ISO) Containers are designed for intermodal transport on trains, truck chassis and container ships designed for this multimode purpose. In this article, we are discussing LTL shipping.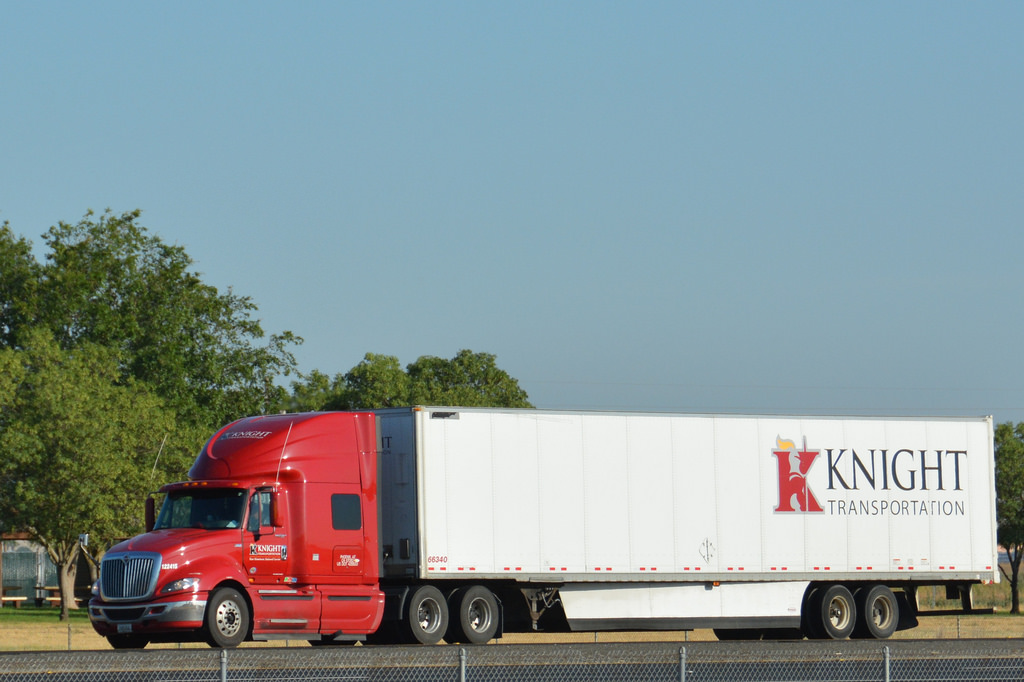 LTL Freight Explained
LTL or LCL cargo typically consists of shipments from individual customers that cannot fill a standard Trailer or Container, so they are combined with other shipments to fill and efficiently utilize available space for transport. For example, nationwide moving specialist Moving Mule (http://www.movingmule.com/) says LTL shipping is common in the household goods moving industry. When people moving out of state don't have enough stuff to fill up the truck, the moving company combines their load with those of other customers traveling the same direction. Specialist LTL carriers will perform residential pickup and deliveries depending on how you want your service tailored. The typical LTL load is crated or palletized and ranges roughly from 150 to 10,000 pounds. As a rule, cargo greater than 10,000 pounds will move as a full truckload (FTL).
Pricing of Shipments
LTL cargo is 'cubed' for pricing. Cubed is short for cubic meter. Pricing is based on weight and cube, so always have the length, width, and height of your shipment available as you discuss your shipment with the customer service clerk.
LTL shipping came into its own after the trucking industry was deregulated in the 1980s. As a general rule, in any given trailer LTL shipments consists of many customers making the transportation cost effective for the individual customer and cost efficient and profitable for the carrier, a win-win logistics combination. LTL carriers typically have strategically located terminals to efficiently consolidate and appropriately segregate cargo for movement to common destinations. The designation, FAK, meaning Freight All Kinds, is synonymous with less than truckload shipping.
Packing LTL Freight
One consideration to always keep in mind when shipping any cargo is to assure that the cargo is secured and packaged in such a way to survive what is called the 'rigors of transport.' What exactly does that mean, rigors of transport? Once you package your important cargo for shipment, you must keep in mind that it will move over our imperfect world and be handled by operators in cargo handling machines such as forklifts, top loaders, cranes being picked up and moved smoothly or harshly depending on the operator. Containers stacked on chassis or on other containers traveling over the bumpy roads, clickety rails, and ever changing sea conditions tend to shift at times. As an example, use strong cardboard boxes designed for shipping. Keeping these realities in mind will allow you to make the proper packaging and securing decisions before handing your precious cargo over to the carrier. Happy shipping!